BELNOIS UNE FLICKA STEFFISBURG, CD, RN, CGN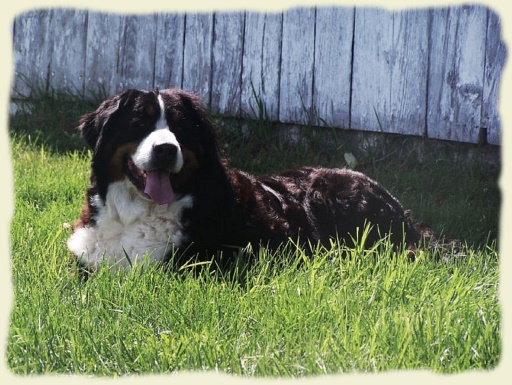 Canadian Obedience Novice Companion Dog Title 'CD'
Canadian Rally-Obedience Novice title 'RN'


Female
Bernese Mountain Dog


CKC

Reg # UA212277
Born January 29, 2008
112 pounds
25.5 in.




BernerGarde ID : 63190
Pennhip : .54 / .42 (50%)
OVC-Hips/Elbows-Normal 0041654
OFA-prelims-Hips-GOOD
OFA-prelims-Elbows-Normal
OFA-Cardiac-Normal BMD-CA2044
CERF-Eyes-Normal BMD-4800-2009
Vetgen Vwb 'Clear' #68512
Flicka received the following Canadian Kennel Club titles:


'RN' Rally-O Novice title / September 2009

Excellent Flicka received an 'Excellent' rating during the BMDCC 2009 Sieger Show at Trois-Rivieres / June 2009

'CGN' (Canin Good Neighbor) / May 2009

'CD' Obedience Companion Dog Title / June 2010

Prilly V Steffisburg, CGN

OFA-Hips-GOOD
OFA-Elbowss-0/1
OFA-Cardiac-Normal
CERF-Eyes-Clear

CH

.F.Eulis Van't Stokerybos, CD, RE, DD, CGN
Import from Belgium
OFA-Hips-Normal
OFA-Elbows-Normal
OFA-Cardiac-Normal
CERF-Eyes-Clear
Vetgen-Vwb-'Clear'

Flicka was a love at first sight and she is a very special girl to me !

So faithful and loving, she has eyes only for her owner (like her daddy Eulis ), she has so much affection to offer, attention to give, a very fun energy, a joy to live with our family. This precious girl has all the qualities I love, she passed all her health clearances perfectly, certified hips/elbows/eyes/heart all Clear and Good, she is VERY beautiful and perfectly put together (a favorite to all), a beautiful big sturdy girl with the softness and reconforting gentleness of her parents and she has the best personality, calm when needed, outgoing and full of energy when playtime, desir to please her family, remarquable loyalty and she just learns everything in a flash!

Flicka promises alot in the futur...

Flicka is a full sister to our Champion  Shadow  !

Flicka 7 years old - Now a veteran, but still in top shape and playing with the young berners - January 2015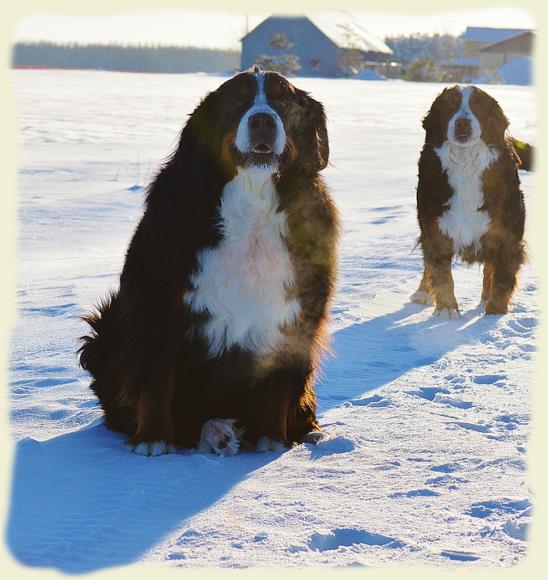 Flicka 7 years old happy to welcome the kids home from school - March 2015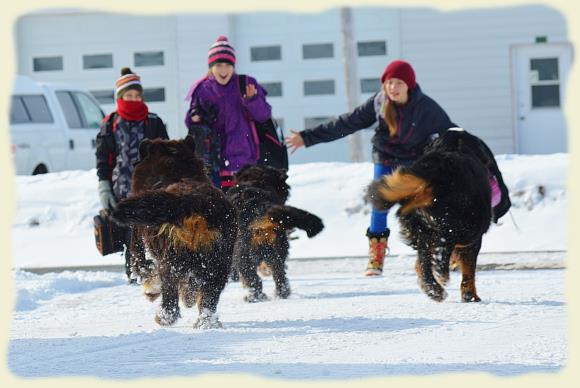 Flicka 6 1/2 years - September 2014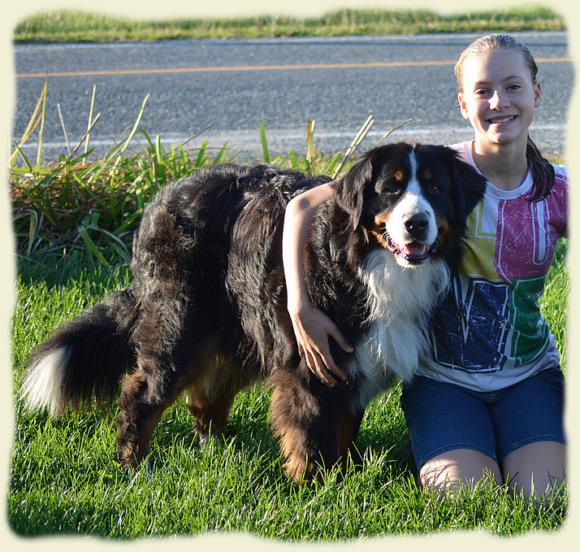 Flicka 6 years - March 2014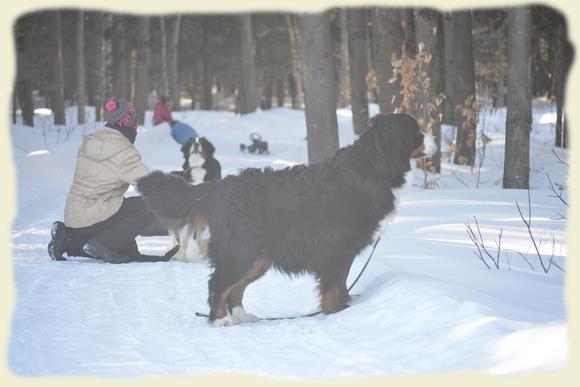 Flicka 4 years - July 2012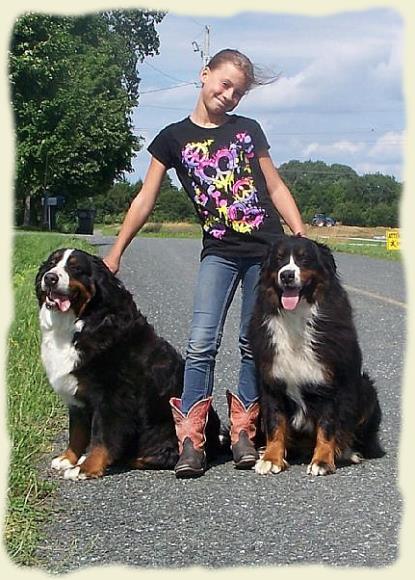 Flicka 4 years - Down by the River - July 2012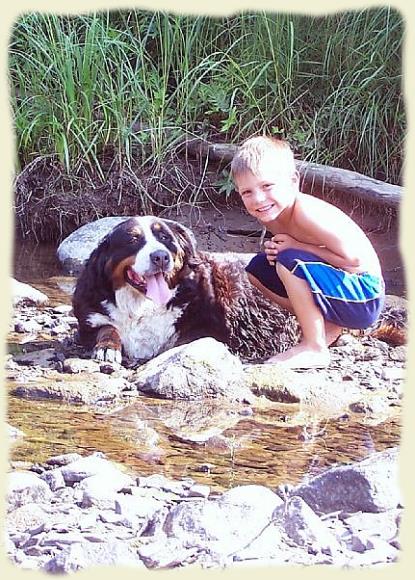 Flicka 4 years - February 2012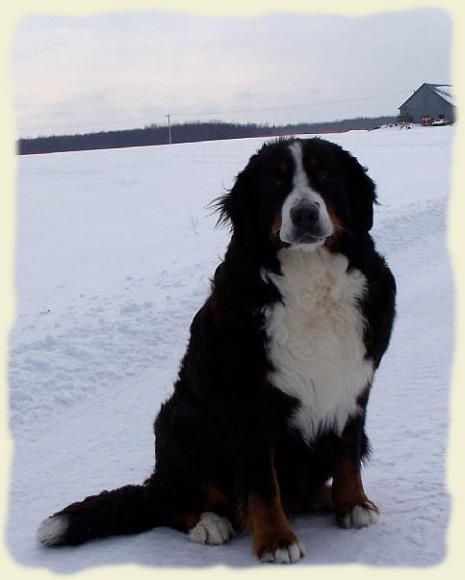 Flicka 3 years old - Quebec Show - October 2011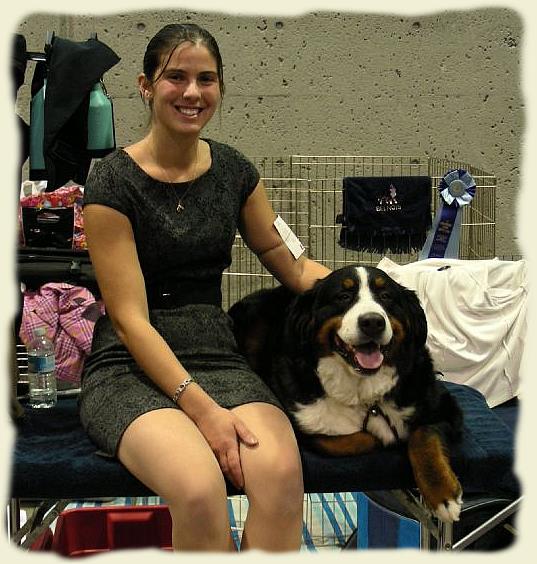 Flicka 2.5 years old - August 2010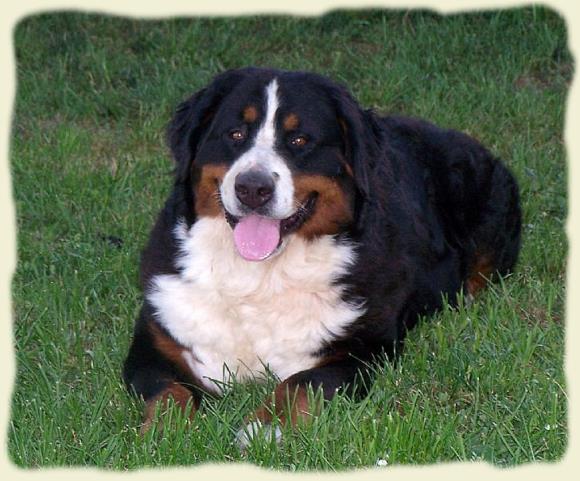 Flicka 2 years - January 2010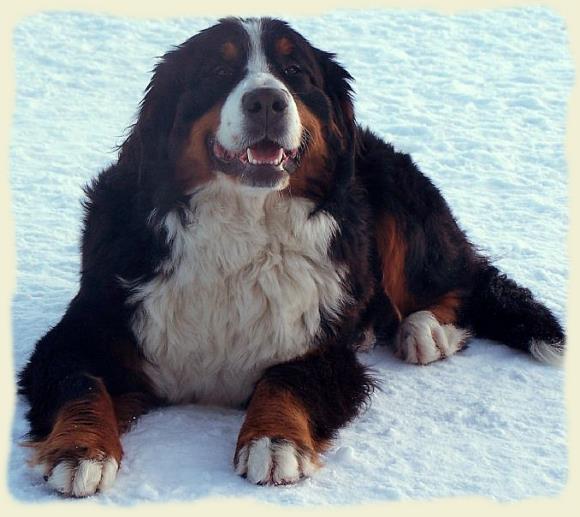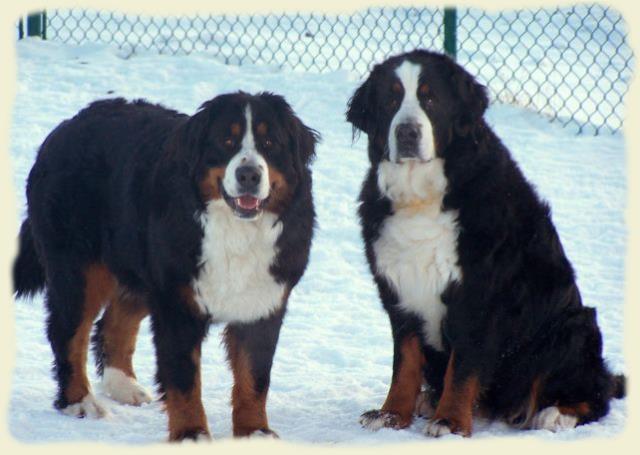 FLICKA 2 years and MOM Prilly 6 years, January 2010!

Flicka 1.5 years - 1st show - August 2009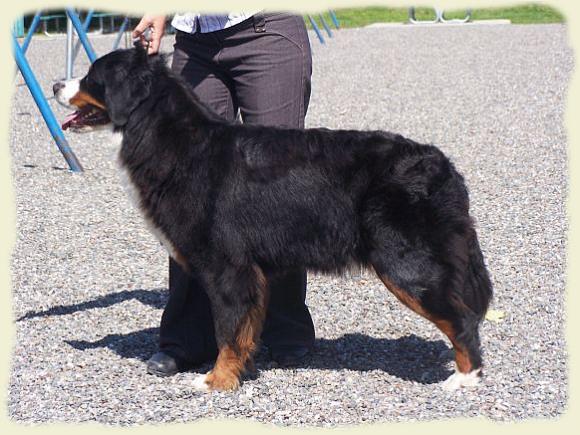 Flicka loves to walk in the woods!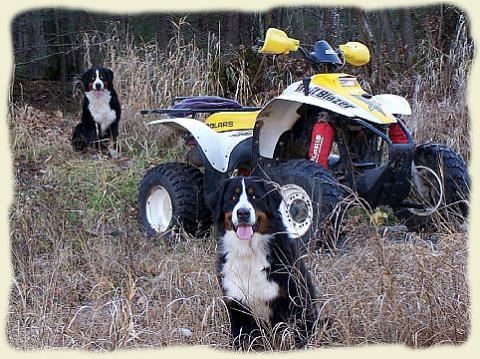 1 year old and BEAUTIFUL!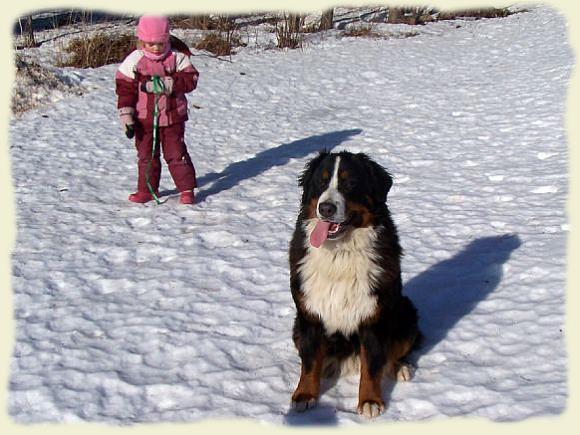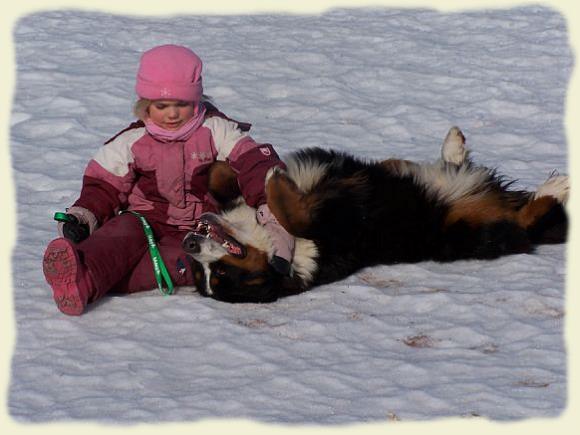 Flicka will just do anything for a belly rub!!!

13 months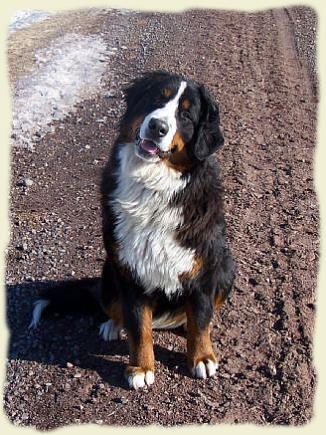 5 months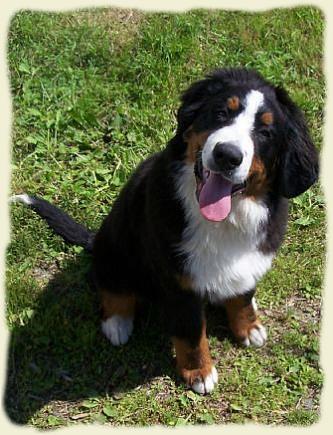 Flicka 3 months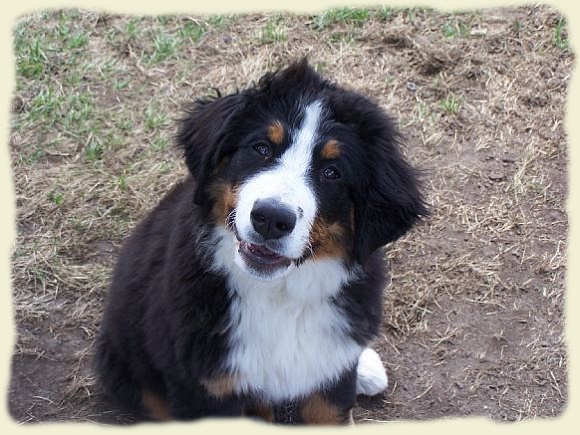 Flicka 8 weeks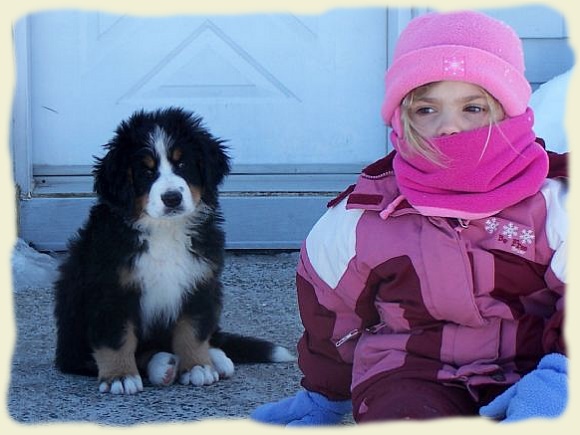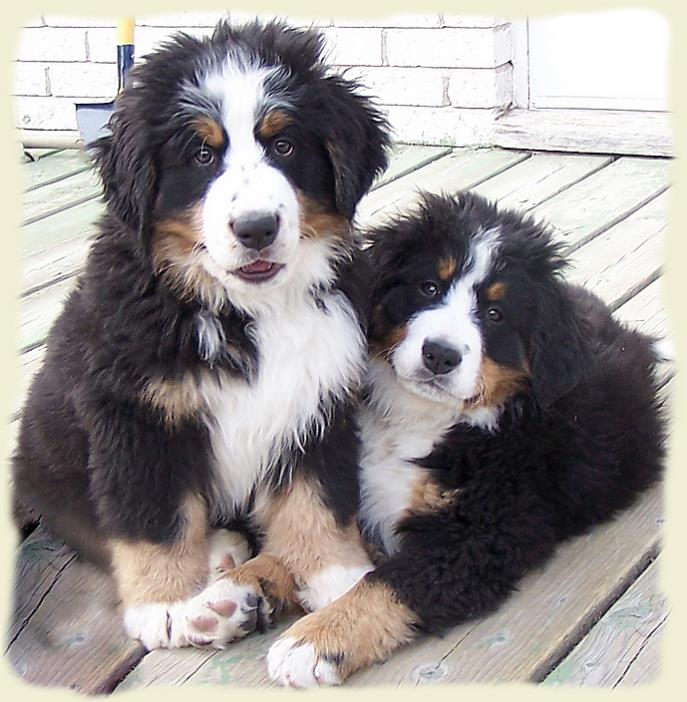 Flicka with her brother Shadow, 8 weeks

Ste-Marie Show 8-9 August 2009
Flicka wins 'Best Female' saturday, her first points towards her Canadien Championship !!!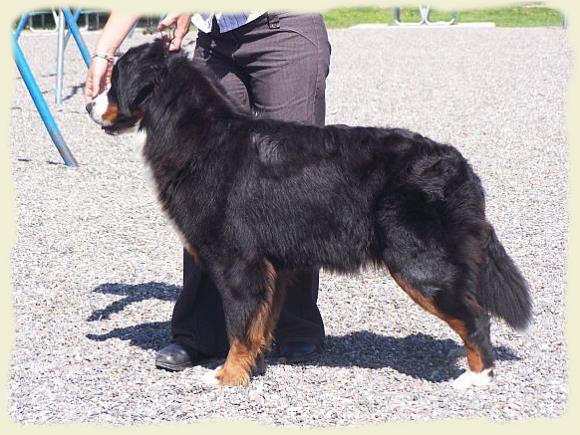 Laval show 19-20 September 2009
Flicka impresses the judges with her incredible outgoing energy and her remarquable precision in the exercises, she easily qualifies 4 times to complete her 'RN' Rally-Novice Title with all perfect 100/100 scores and all 1st places!!! Bravo Flicka :)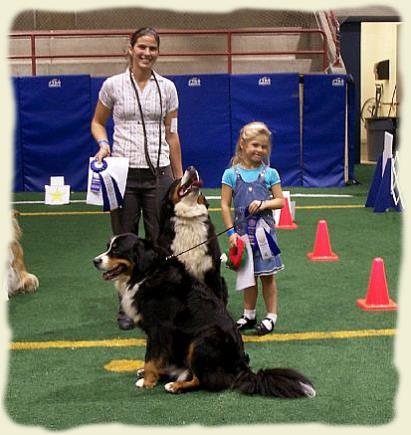 Trois-Rivières Show 25-26 June 2010
Flicka continues to impress with her impressive energy and precision, she easily completes her obedience 'CD' title with really nice placements and ribbons!!! Congrats Flicka :)