CCC

/ Club canine Canadian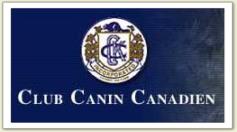 The Canadian Kennel Club (

CKC

) is the primary registry for purebred dogs in Canada. As a non-profit organization, the

CKC

is dedicated to encouraging, guiding and advancing the interests of pure bred dogs and their responsible owners and breeders in Canada and promoting the knowledge and understanding of the benefits which dogs can bring to canadian society.


CQBB / Club Québécois du Bouvier Bernois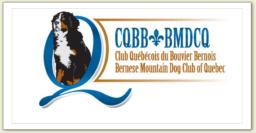 Bernese Mountain Dog Club of Quebec, organization dedicated to improving and protecting of the breed. The members include people involved in breeding, showing and all areas of training, as well as pet owners and berner lovers. The board and its members share a common goal to improve the breed and educate the general public.


BMDCC / BERNESE MOUNTAIN DOG CLUB OF CANADA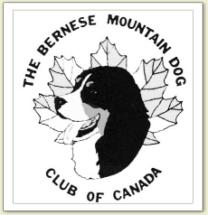 Bernese Mountain Dog Club of Canada, on this site you will find lots of information on the breed, advise on finding the best BMD puppy, information on BMD activities across Canada and a complete national breeder directory.


BERNER-GARDE FOUNDATION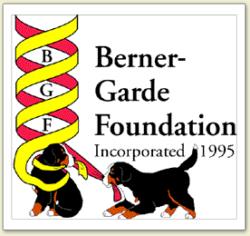 The berner-garde foundation was established to collect, maintain and disseminate information about genetic diseases observed in the Bernese Montain Dog. They offer a computerized DATABASE that contains information wich has been compiled over many years from owners and from public ressources of information, including Orthopedic Foundation For Animals (OFA) and the Canine Eye Registry (CERF). The information is available online to owners, breeders, vetenarians and researchers who are working to reduce genetic diseases in the BMD.


OFA / ORTHOPEDICS FOUNDATION FOR ANIMALS

This organization has the objectives to collect and disseminate information on orthopedics and genetics diseases in animals. They offer an online database of ALL the dogs who have a OFA, CERF, GDC or other certification.
BEWARE: This site gives the opportunity not to show BAD results, if you can not find any health results on a certain dog, this ONLY means that the dog in question does NOT AT ALL have a OFA certification clearance, probably for 2 reasons: 1) the dog shows sign of dysplasia, 2) The owner NEVER got the x-rays evaluated by this organization. Be careful!!! Certain breeders pretend to have a OFA certification by pledging another dogs certifications, but don't trust if you can not find that dogs results on the OFA site!!! 


Interesting Berner Websites

Breeder Friends


Health, Natural Remedies and Nutrition


Associations and Related Dog Sites


Pets 4 You offers information about dogs, cats, Boxer puppies, Beagle puppies, Dachshund Puppies, Poodle puppies, Pug puppies, Yorkie puppies, Doberman puppies, Maltese puppies, Golden Retriever puppies, Mastiff puppies, and more pet related information.